Which would you rather have?
I thought a ball cap was done? Maybe it was something someone made, but I'm pretty sure I saw one.
I've seen beanies. I thought the hats had patches on them. Not sure as I don't have either.
Believe folks were just putting patches on ball caps to create those costume ones, I don't think there ever was an official run done.
The more I think about it I think it was someone who just sewed a patch on a hat
The last patch run also had velcro on the patches, so folks were able to get the velcro ready caps for quick attachment
I don't wear BallCaps so shirt it is! What about some sort of interesting button up style racing/military/ soccer jersey - something just a little different?
Several of us just slapped patches on ballcaps. I'd really like to-do a run of polo shirts. I've looked at doing a run of embroidered polos for the 234th Tigerhawks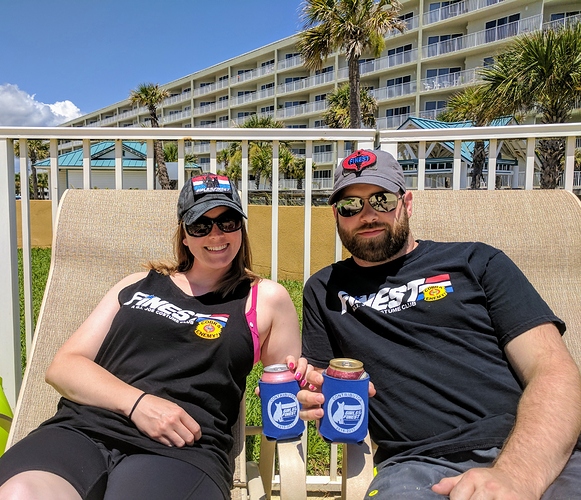 I'd love a polo! Business casual and still represent the Finest. You got my vote on that!
Honestly, I'll probably purchase anything since there hasn't been a Finest merch run since joining. TF27 puts out some great stuff and it would be great to have both.
That's what I'm saying I'd love a super low-key embroidered polo I could slip into my work shirt rotation. Our Quartermaster has been busy as of late but a new Finest merch run is definitely a priority post charity campaign. I know several folks have asked about patches and they always seem to be popular items with members!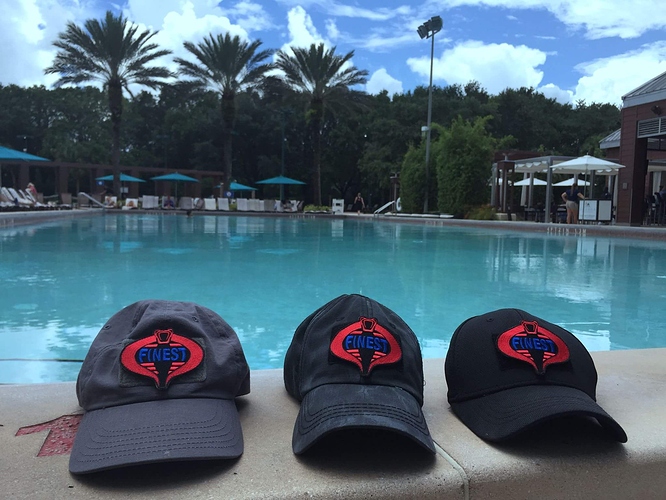 We've never had em, but have said before it would be good to get giant patches made for folks to create their own work shirts, custom vests, and so on.
I chose the ball cap, mostly because I have t-shirts coming out the wazoo! I actually wouldn't mind having a cap to throw on after a con to cover up crazy helmet hair from trooping all day, so I can see it being useful in that respect.
Not sure when the last run of 'finest' cobra sigil enamel pins were but I'd be game to pick up some of those. I got mine as a gift when I joined from Ryan Brown for the beret to sit on the patch.
Zip up hoodies are also a favorite of mine to throw on daily about 9 months out of the year here in Michigan.
So, I initially posted this to test the poll features as well as to add content during the test phase. That being said, I know that there is genuine interest in Finest merch especially since we have gained many new members since the last official merch run. I saw some chatter on the Facebook page and perhaps that should warrant it's own thread also to what is in the works. Personally, I'd like to see all kinds of stuff such as patches, cards, stickers, lapels, shirts etc.
not a fan of ball caps myself - but a nice button up type military shirt or polo would be really nice.
I'd like a hat if it was a flexfit. Not a fan of snapback/adjustable hats or trucker hats.
Larger back patches of the Finest Cobra would have my vote. I've had several requests to make them for members, but I told them I'm not allowed to make and sell Finest patches (other than the few garrison patches that were approved). Also, embroidered military/work shirts or cadet style hats would also have my vote.
backpatches? like 80s jean jacket rock band screen printed? SWEET! lol lol jk
How about a Hawaiian print Finest shirt? There are a few companies that produce custom shirts. We could have little Finest logos dancing through the palm fronds and flowers. Some on green, brown, tan, and black based shirts and others on red, white, blue and black shirts. And then Coco Tiki mugs…and…okay stop me now. The shirts are a cool and unique idea right? https://apparelstuffrus.com/shop_products/hawaiian-shirts/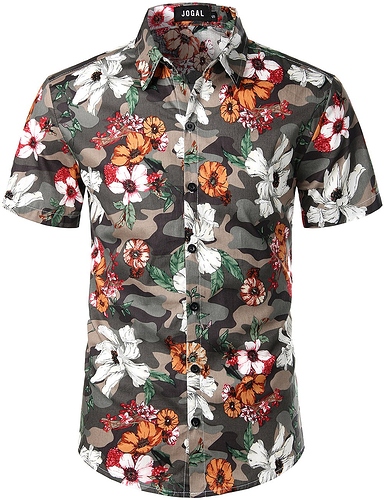 I'd take a CoCo tiki mug over the shirt
And Chuckles would be the best dressed, most official Joe in this shirt!