I always loved the Motor Viper
Darklon would be great!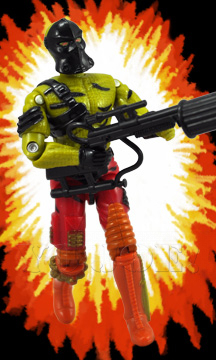 I would LOVE to do Darklon! I've always loved that figure. …but…#lastcostume. LOL
Yes! yes! yes! I love SciFi!!!
Sci-Fi the robojoe. Part man, part glowstick all Joe.
Lol
I think more DEF could be a plus haha. My Cutter v2 is ready to help fight the drugs.

Maybe the headhunter, but that's such a deep cut nobody outside of G.I. Joe fans would get.
A lot of the characters we do really are unrecognizable to many outside the hardcore joe fans.
It always helps when we are in a group, then people realize "it's GI Joe!" But they still don't know the name of the character often, just the franchise.
Atleast people don't call you Subzero.


I should totally get in with an MK group.
@JamesOnly I would think you'd get more people these days saying Soldier 76 from Overwatch.
As a person who does Undertow, walking in those flippers is … interesting. Lol.
Did you see Noel's Headman (minus the meth teeth) at Joecon in Chattanooga Rhudy?
?
I missed it in person, but saw it online