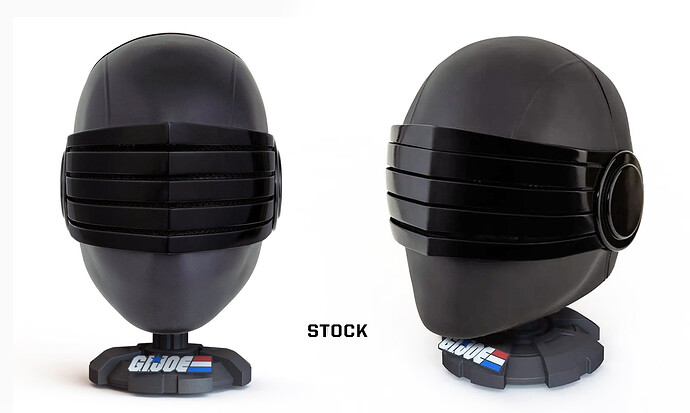 I bought a Snake Eyes Gamestop helmet a week ago. One of the first things I started to look at was the visor area. I think it's only natural to focus on the eye of a mask first and foremost.
When comparing this helmet to many of the figures I like to see if I could make a costume using this as a base for Snake Eyes, I couldn't get past the 5 bars in the mask.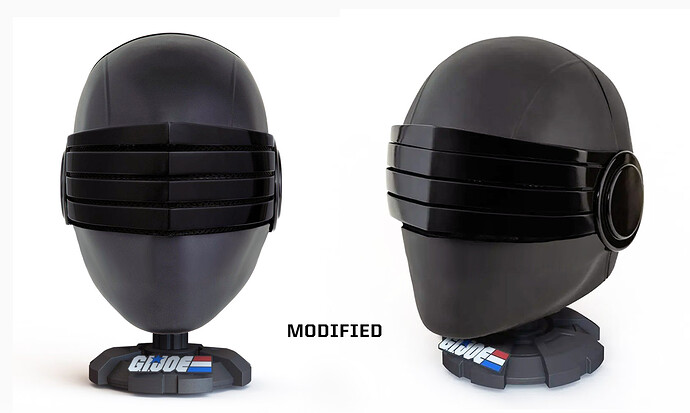 I took the images from Gamestocks website to see if a quick fix could be achieved from just removing the bottom bar before I did anything rash. I immediately liked what I saw so it was just a matter of if it could be done.