Snake Eyes Version 4 - My first costume ever. After meeting the Finest at Joecon 2017, I was impressed and decided to join. This figure and especially the Hall of Fame figure was one of my favorites of all time.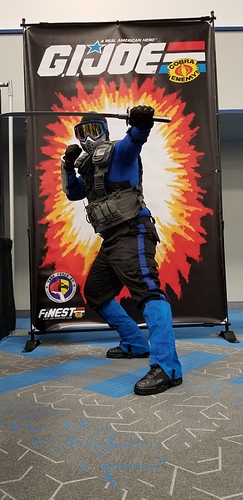 Snake Eyes Version 3 - Another favorite figure of mine. It hadn't been done as far as I know and I figured I could use portions of my V4 costume.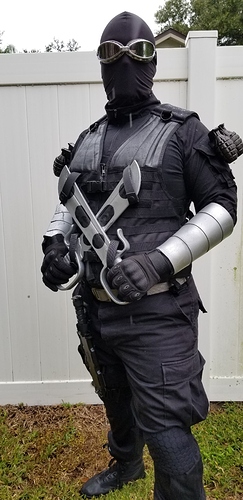 Crimson Guard Version 1 - Since I was a kid, the Crimson Guard have always been my absolute favorite Cobras. I used to custom paint figures and vehicles to make them Crimson Guard. When I first saw the Manual build I was thoroughly impressed. I said if I did a Cobra costume, it would be a Crimson Guard.