For the final JoeCon in 2018, my wife and I built matching costumes, and what better G.I. Joe power couple to-do than that of Flint and Lady Jaye.
I'll be breaking down the parts and pieces I ordered as well as explaining my choices. Hopefully, this can serve as a resource for others who want to build a Flint costume.
---
References
Any good build starts with research and picking a reference. Flint being a popular character, has a ton of versions. I decided to build a version based on Sunbow animation. Most versions of Flint use some or all of these parts; just make sure you select the appropriate color for the version you're building.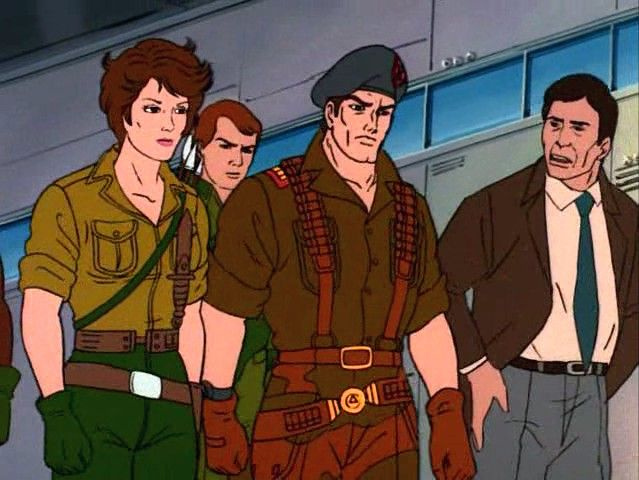 As the animation of that era is often drawn with the least amount of detail required to represent the character, I also looked at the Flint V1 figure and card art to figure out the finer details.
Both 3DJoes and YoJoe are excellent sources for references. Also, I typically try to physically get my hands on a figure if I'm using it as a reference.
https://www.yojoe.com/action/85/flint.shtml
With references out of the way, I started breaking down the pieces of the costume. I like to work from the head down, so I'll be following that here.
---
Beret
First up and perhaps one of the most important pieces to a good Flint costume, the beret! After purchasing a couple of cheap ones on Amazon and getting sub-par quality berets, I opted to order a Source: Black beret from Ranger Joe's.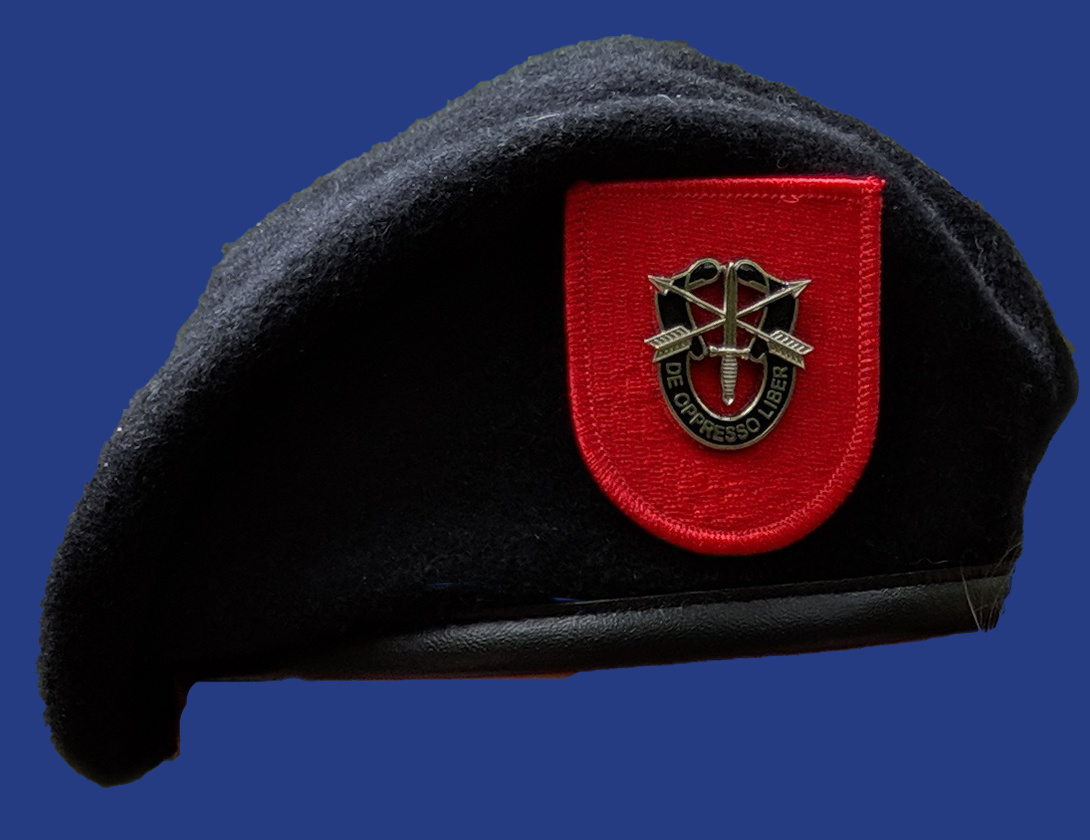 The flash and pin were purchased from eBay.
Source: 7th Special Forces Group Airborne beret flash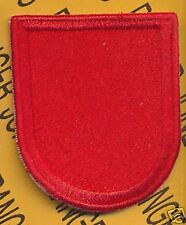 Source: 10th Special Forces Group (Airborne) Crest Pin.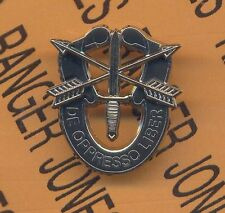 ---
Shirt & Pants
Source: Propper Men's Long Sleeve Tactical Dress Shirt in Olive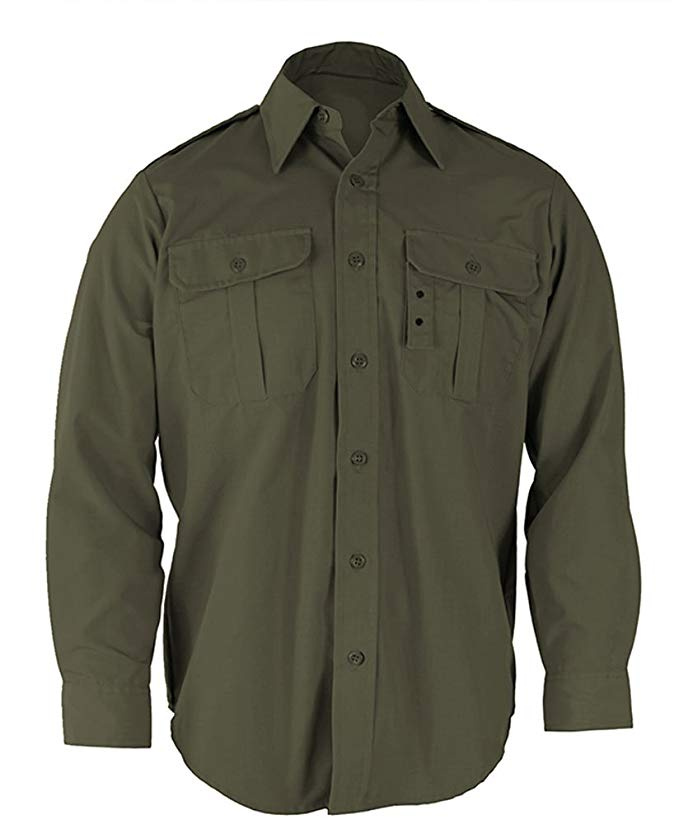 Source: Propper Uniform BDU Trouser in Olive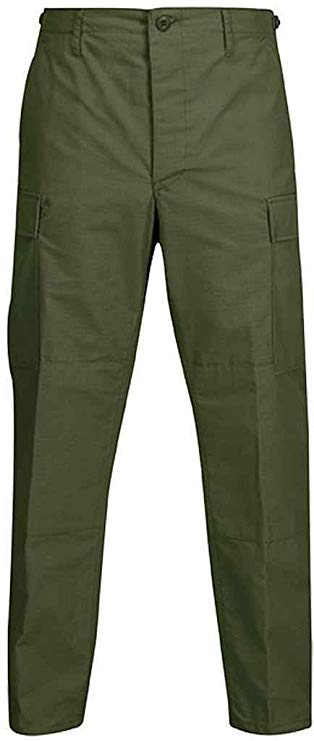 Shoulder epaulets
Source: BSA Red loops
Flint wears his rank insignia on his epaulets. I picked up a subbed set of CWO4 Warrant Officer Insignia from eBay as I was not too fond of the look of the shiny ones.
I purchased "FLINT" and "G.I. JOE" name tapes from 1800 Nametapes
I also picked up a subbed Master Parachutist Badge from eBay.
---
Tactical Harness & Belts
Looking at the animation references, a modern tactical harness seemed out of place, so I commissioned a leather one. I purchased empty brass shotgun shells and fitted each one with a 3d printed, copper-painted slug to complete the look.
I also had the belts commissioned simultaneously, which meant I needed to source the brass belt buckles. Looking at the V1 figure, I noticed the similarity to Civil War-era buckles. The top buckle with the eagle closely resembles the NCO and Eagle Officer's Sword Belt Buckles from the Civil War era. The lower US buckle is reminiscent of the WW1/2 1911 pistol belt.
Hanover Brass is a great source for both buckles NCO and Eagle Officer's Sword Belt Buckles & WW1 era 1911 buckle
---
Finished costume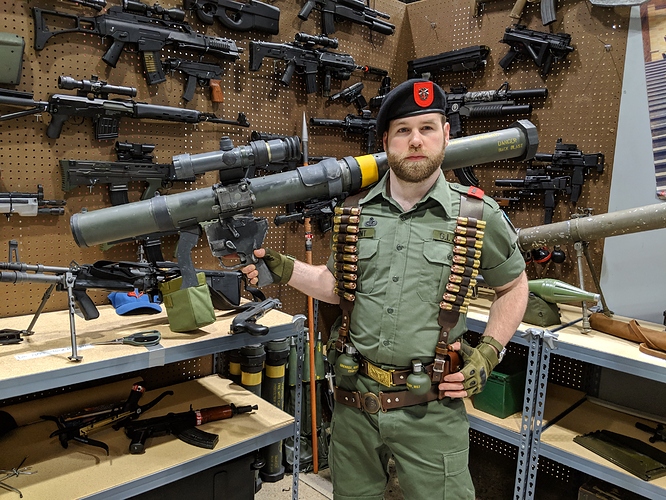 I still need to get a proper leather holster for my prop 1911, but otherwise I'm pretty happy with how this turned out.
I'm happy to answer any questions or dive into more detail as needed!