Annual Camping trip of Finest members and families. Photoshoots and hijinks abound in the Virginia woods!
Location and date have not been set, but I can assure you that it is going to happen and new patches will be made for attendees.
Hope some more out-of-staters(?) make it again!
Yep love doing this were talking about camping this time
I'll be there unless something happens
Just a heads up, Rhudy has suggested an alternate location that we may consider. I'd like to spice things up and try out a new local.
What does everyone think?
Looking for some patch ideas for this CDR hosted event. Keep it simple!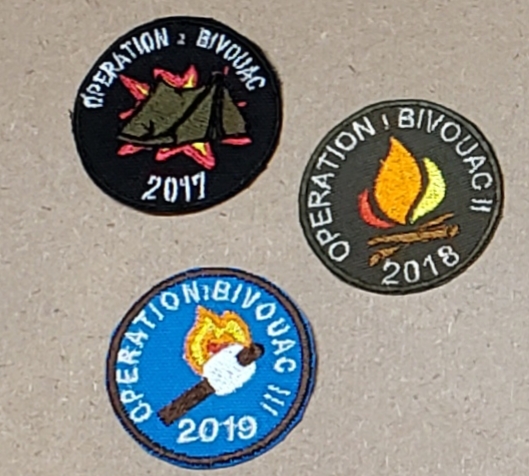 Oktober Guard themed camping trip!
less for me to drive, im in haha
What was one (or few) of the locations we were looking at?
Siberia out of the question?
I do believe the area suggested was Hopper Creek campground.
I need this patch in my life!
I'm digging it. Specially if we bring the Oktober Guard.
CONFIRMED: This is for the CDR annual overnight camping trip. Again, we are opening it up for the entire club. It's a 2 night event, but you can stay for the day, one night, or the entire weekend. This year there will be a theme… Oktober Guard. Come on out and bring your favorite costume to get some woodsy pics taken. There will be food, drinks, good times, etc. Earn those rugged points.
This year it'll take place at Hopper Creek Group Campground in
Natural Bridge Station, VA
Also, I make patches for attendees. This year's design is the banner.